GTC Seamless Tube Project
The location of the new seamless tube project manufacturing facility will be the Industrial zone Ras Al-Khair, 60 km north of Jubail, Eastern Province, Saudi Arabia. The facility will be located in a land of 700 000 m² at focused of lay-out of more than 300 000 m² for production facilities and auxiliary. All facility plants and shops will be located at the same location for ease of mass production.
• Seamless tube manufacturing facility including hot rolled and cold drawn tubes to assist manufacturing
cluster in Saudi Arabia and enhance Saudi manufacturers' competitiveness, the project will focus on:
• Placing the foundation of heavy industry in Saudi Arabia and transferring know-how and technology to the country.
• Employing locals to learn and operate heavy industry manufacturing facility
Steel Shop: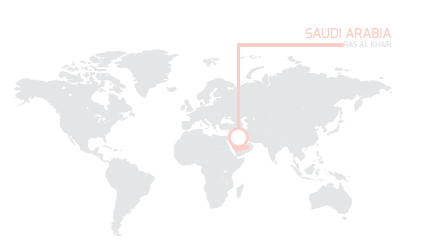 – Capacity 630,000 tpy
– Steel Round Billets
– Diameter 150-280 mm
Hot Rolling Mill:
– Hot Rolled Tubes and Pipes
– OD 25.0-177.8 mm; WT 2-19 mm
Stainless Steel Extrusion Mill:
– Capacity 30,000 tpy
– OD 25.0-152.4