Forged Steel Valves
The name you trust for Forged Steel Valves GTC's forged steel valves and piping components have led the way for over the years in state-of-the-art design and dependable performance. It is qualities like these, combined with a customer-driven culture, that maintains Gulf Tubing Company's leadership position within the industry for exceeding customer expectations. Our goal is to make GTC's your number one world-wide choice for forged valves.
Forged valves serve several different applications in many industries and are produced in many different sized with
different configurations to meet the intent of their operational purposes. A valve body manufactured by forging
constitutes a major part of a valve and must be manufactured with high quality to insure its reliability and safety in operation.
° Valves are used in each segment of oil & gas industry – upstream, midstream, and downstream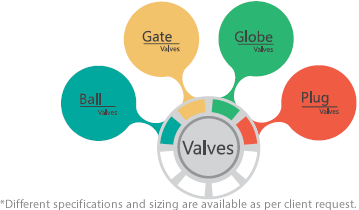 .
° Valves for each segment of oil & gas industry depends upon the level of exposure to extreme temperature and pressure; and harsh environment of the end-use application.
° Valves in chemical industry demands high quality features as the involves continuous handling of different forms of hazardous gases, vapors, and liquids.
° Valves are also used to ensure controlled process flow for various processes.
° Power industry require valves to control the cooling circuits, prevention from overheating and protection from cavitation.
° Valves in power industry are mainly used in condensate system, feed water system, and main steam system among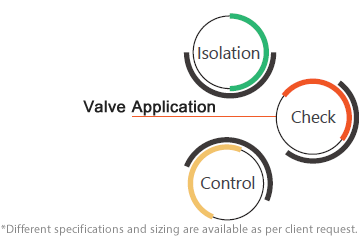 others.
° Mining industry require specialized valves due to the highly abrasive nature of metal concentrates.
° Mining industry uses valves for end-use applications such as mineral laden process, lime addition, dilution waters, and pneumatic conveying of dry concentrates among others.