Training – by type of expected education

1- Basic training:
 • Welder, grinder, manipulation worker, foundry man, melter, stoker, junior quality checker, metal roller,  junior administration worker, ware-houseman.
2- Training and secondary education:
• Metallurgist – operator (blue-collar), machinist (milling machine, horizontal lathe)  modeler, blacksmith, machines operator, locksmith.
• CNC programmer, internationalist quality checker, constructors.
3,4- Foremen, low and middle management training: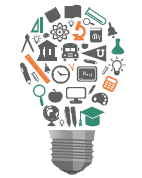 • Team leader of shift or group.
• Controller, operational and long-term planner.
• Deeper technical theoretical and practical education.
• Quality check – final products.
• Technician and technologist.
5- Technical university – specialists:
• Quality specialist.
• Technical development, specialist in specific areas of technology.

6- Management:
• Leaders of production units.
• Production managers.